New Year, New You: A Confident Smile for 2015
January 15, 2015
---
The New Year usually means one thing: a time of personal reflection and new beginnings. It's the time of year when everything seems possible. With your list of resolutions for the upcoming year, it's easy to feel motivated and determined about the New You. We encourage you not to forget about one of your biggest assets—a confident smile.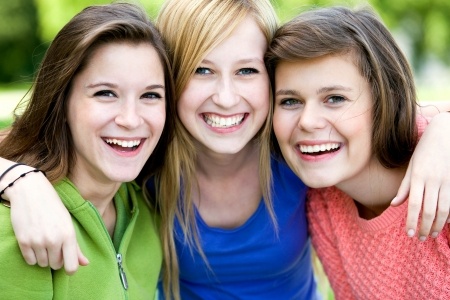 Your smile makes the first impression – whether in person or online photos of you. This doesn't mean that you have to have perfectly straight, blindingly white teeth. It just means that it is important for your smile to be healthy and for you to feel self-assured. Do you find yourself hiding behind your hand when you smile? People notice this, and it implies that you are shameful of your grin. Dealing with dental issues will give you your smile back, or give you the smile you've always wanted. Then, you'll be excited to show off your new greatest asset – your confidence. In the end, that is what will stand out and make a great first impression.
A Healthy Smile for 2015
How do you go about getting the healthy smile you deserve?
If it's been a while since you've been to the dentist, the right time is now. Start with a checkup and cleaning and make sure to continue these checkups twice a year. This way, your dentist can find any problems before procedures become too costly or painful.
Maintenance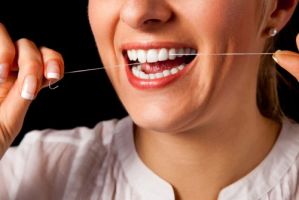 It's also important to floss and brush your teeth every day. This regular routine will maintain tooth and gum health, and could save you money and ache in the long run. Along with regular dental care, avoiding tobacco products and eating well will increase your health.
Whitening
If you're a regular coffee or red wine drinker, you may have noticed your teeth appearing a little duller recently. Whitening your teeth is a quick, easy road to confidence. If you're worried about yellowing, Zoom Whitening system or whitening trays are perfect for you! In just a few hours, you'll notice a brighter smile.
Cosmetic Dentistry
Cosmetic dentistry covers a wide range of dental issues that can quickly improve your confidence. Correcting bites, filling spaces, repairing chipped or cracked teeth, replacing missing teeth, or correcting old dental treatments are just a few of the ways your smile can be improved in a surprisingly affordable way.
Orthodontics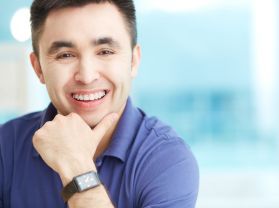 If you have always been self-conscious because of tooth alignment, crowding, or spacing issues, braces could be the solution for you. Adult braces are becoming more popular, and it's never too late for the smile you've always wanted. Jacobson Dental offers many advanced solutions, some of which are virtually undetectable by others: clear braces, Invisalign, Clear Correct, and traditional metal braces.
Everyone is different, and everyone's dental needs are uniquely tailored. You deserve a great smile that you love and are proud to show others. A perfect smile does not make a beautiful smile—the way you wear it does.