Your Dentist and You: A Long-Term Relationship
March 4, 2015

---
When you hear the words "long-term relationship" your dentist is probably the last person that enters your mind.  The truth is, though, that a long-term relationship with your dentist is exactly what you should be looking for.  Your dentist does more than fill occasional cavities and clean your teeth, he or she is a medical professional who cares deeply about your overall health.  At Jacobson Dental, we work as a partner in your overall health routine.
Why Choose a Family Dentist?
Dental care is no big deal right?  Any dentist can fill a cavity, right?  While this is technically true, choosing a family dentist for long term care is the wiser option.  Your family dentist is a valuable partner in your overall healthcare team. A family dentist is not a production mill; their concern is your overall health, not profit.  At Jacobson Dental we take the time to get to know you and learn about your lifestyle, health, and concerns. You are not a patient number to us; you are family.
As you progress through different life stages, we will be there to advise you throughout.  We provide patient education and customized care plans that involve routine screenings and cleanings which enable us to recognize changes and concerns in your oral health early, resulting in better preventative oral care and possible detection of other, serious health problems.  Did you know that routine screenings can detect signs of other conditions such as heart disease, diabetes, oral cancer, and HIV/AIDS?  As partners in your healthy lifestyle, we can spot the signs that you may overlook, preventing serious conditions from going undetected and untreated.
What Should You Look for When Choosing a Family Dentist?
Oftentimes when choosing a dentist, we check the list of our insurance company's approved providers and randomly pick a name from among the many who have an office close to our homes.  Or, worse yet, you have never chosen a regular provider and you have a dental emergency such as a cracked tooth, an abscess, or excruciating pain.  Don't wait until you are desperate; research your options now in order to make a decision that fits you best. 
We at Jacobson Dental want to be your family dentist.  Because you are important to us, we strive to take excellent care of our patients.
• Our website is informational as well as functional. Visit us to learn about oral health topics, download patient forms in advance, schedule appointments around the clock at your convenience, and request information that you can trust on topics that concern you.
• We offer patient comforts that will make your visit more enjoyable such as a children's area, refreshments, and entertainment such as an iPad, Netflix, or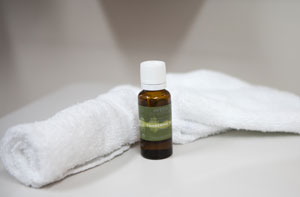 CD library to make your treatment more comfortable.
• Find us on Facebook so that you easily receive important updates and check out reviews from our current patients.
• Never forget an appointment again with our convenient text reminders.
• We offer payment and financing options so that you can get necessary care without additional financial burden.
At Jacobson Dental, we treat all of our customers like the VIP's they are.  Call us or fill out our new patient form today to meet our dental team, join our family, and start on the path to excellent, long-term oral health.