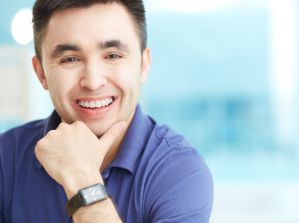 Traditional braces are a great way to get a better smile, no matter how old  you are. With improving technology, there are many options available to correct problems, boost your confidence, and increase oral health.
How Have Metal Braces Changed?
Brackets are much smaller than they used to be, and can sometimes be attached to the back of the tooth if desired. Ceramic brackets make clear or tooth-colored braces possible, so all you see is a wire.
Braces for Children & Teens
It is important that children have regular dental exams so any problems can be caught and corrected early. Usually, children will need an orthodontic evaluation no later than age 7. In most cases, treatment while your child is growing up creates optimal results. 
Metal braces offer kids and teenagers a fun way to show off their personality. Brackets come in different shapes and the elastic bands (which attach the bracket to the wire) come in a variety of colors!
Yes! Braces Are For Adults Too
Adult braces have been more prominent in recent years—finally getting the smile you've always wanted is a great way to boost your confidence and improve your self-image. Although some cases may require the use of metal braces for optimal results, your options may include ceramic braces, clear braces or Invisalign® for discrete treatment. Every orthodontic case is unique and we make sure you have the opportunity to get answers to all of your questions before we begin.
Cost of Treatment
We understand your need to know the cost for orthodontics. We will discuss your needs in a treatment plan and the cost you can expect for orthodontic treatment during your free consultation. 
There are many factors that determine how much your orthodontic plan will cost. Because of the differences in each treatment plan, your cost is unique to you. 
No matter your age, you deserve a healthier, happier smile. Schedule your free consultation and learn more about your treatment options.